The BrXnd Marketing X AI Conference is coming to SF this fall.
Get notified when tickets are available! →

A landscape of the world's best companies at the intersection of brands and AI.
In a Nutshell descriptions provided by
The Brandtech Group
.
Image Editors
AI applied to editing and enhancing photographs and other imagery.
Pricing
A look at some of the pricing/plans from across this category. This is not a complete list of all the plans, not all data is up to date. Please check pricing pages of each product/company.
All prices are subject to change. Price info is extracted by AI based on the pricing pages. Companies have one "featured plan" chosen from their pricing pages to provide a representative sample of the category.

| Company | Featured Plan | Free Trial | Description | Key Features | Model | Price | Summary |
| --- | --- | --- | --- | --- | --- | --- | --- |
| Autoenhance.ai | 500 images | | $0.31/per image, $154.99/Month | 3072px resolution, $0.19/per extra image | Subscription | $154.99 | $154.99/Month |
| Canva | Pro Plan | | Create graphics, logos, presentations, videos, posters and more with Canva's Pro plan. | Unlimited access to Canva's library of over 60 million images, graphics, and fonts, plus advanced tools to help you create stunning designs. | Subscription | $12.95 | Monthly subscription |
| ClipDrop | Pro | | Everything you need to start creating great visuals | Unlimited Background Removal HD, Unlimited Cleanup Pictures HD, Unlimited Relight HD, Unlimited Image Upscaler x2 & x4, Unlimited Web Editor, Unlimited ClipDrop iOS, Unlimited ClipDrop Android, Unlimited Text to image, Unlimited Replace background | Subscription | $7 | Monthly |
| EVOTO | Credit Packages | | Gives you access to all assets - use them as you need them | Performance and stability updates, Intuitive AI portrait retouching tools, Unique background editing tools, Professional color adjustment tools, Built-in library of presets, filters and makeups, Presets sharing feature, Batch editing | Subscription | | Credit packages give you access to all assets - use them as you need them |
| Facet | Professional | | For creative professionals who need the next generation of supportive technology, today | All Starter features, Unlimited private projects, Unlimited published galleries, Unlimited version history, Custom sharing link: facet.ai/@you | Subscription | $12 | $12/month |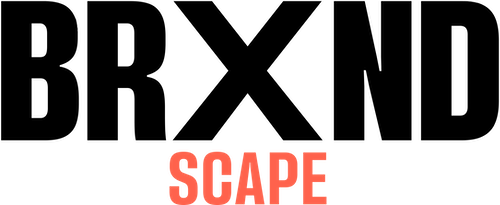 BrXndScape is a project of BrXnd.ai, an organization at the intersection of brands and AI.
BrXnd is an organization that sits at the intersection of brands and AI.
Subscribe
Social