The BrXnd Marketing X AI Conference is coming to SF this fall.
Get notified when tickets are available! →

A landscape of the world's best companies at the intersection of brands and AI.
In a Nutshell descriptions provided by
The Brandtech Group
.
Music Generation
Using AI to create original royalty-free music.
Pricing
A look at some of the pricing/plans from across this category. This is not a complete list of all the plans, not all data is up to date. Please check pricing pages of each product/company.
All prices are subject to change. Price info is extracted by AI based on the pricing pages. Companies have one "featured plan" chosen from their pricing pages to provide a representative sample of the category.

| Company | Featured Plan | Free Trial | Description | Key Features | Model | Price | Summary |
| --- | --- | --- | --- | --- | --- | --- | --- |
| Beatoven.ai | Pro | | Recommended for creators who make 10+ videos a month | All the features of Basic +, 2 users, 60 min of free monthly downloads, No attribution needed, Access to stem downloads, Priority email support, Access to newest features, Tag us @beatovenai on all channels and get 20 mins of music download, Give feedback to us and get 30 mins of music download, Reselling not allowed, Distribution to streaming platforms not allowed e.g Spotify, Soundcloud etc., No registering tracks on content id. | Subscription | $20 | Monthly/Yearly - Save 15% with yearly billing! |
| Mubert | Business | | You're an agency or company building an app, platform, metaverse or smth bigger. | Distribution via DSPs is prohibited, For commercial projects, Use in promoted/monetized posts & ads, Generate up to 1000 tracks monthly, Lossless quality (.wav), TV, radio, film, In-app music (excl. sub-licensing), Use in client projects, Royalty-free music catalog, Moods, Genres, Themes, Playlists, Instruments, BPM, Artists | Subscription | $199 | $199/month |
| Soundful | Premium | | Everything from personal projects to professional. | Everything Standard offers, plus unlimited track downloads, unlimited loop downloads, unlimited social monetization, 5 stem packs per month, 5 exclusive licenses to monetize on streaming platforms per month, copyright available for purchase, starting at $50, unlimited monetization, stem pack included with purchase | Subscription | $7.42 | Billed annually |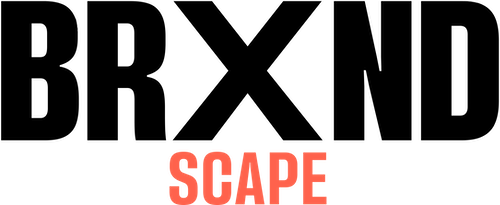 BrXndScape is a project of BrXnd.ai, an organization at the intersection of brands and AI.
BrXnd is an organization that sits at the intersection of brands and AI.
Subscribe
Social