The BrXnd Marketing X AI Conference is coming to SF this fall.
Get notified when tickets are available! →

A landscape of the world's best companies at the intersection of brands and AI.
In a Nutshell descriptions provided by
The Brandtech Group
.
RR
Respeecher
Respeecher is a text-to-speech technology that enables users to replicate voices for any media project with its cutting-edge machine learning technology. It produces pitch-perfect quality with creative control and secure data protection.
Respeecher Features
All features are subject to change. Please check the Respeecher website for the most up-to-date information.

| Feature | Details |
| --- | --- |
| Voice Cloning Powered by Artificial Intelligence | Replicate voices for any media project — from a Hollywood movie to an engaging video game. Our machine learning technology masters every aspect of your target voice to create a spot-on match. |
| TakeBaker Tool | Tool for converting voice to the needed model. |
| Pitch Perfect Quality | Our voice swaps are virtually indistinguishable from the original — and never sound robotic. They convey all the nuances and emotion of human speech and have the highest production value. |
| Creative Control | Make changes to the script of performance anytime during the creative process without re-recording the target voice. Edit a plot line on the fly. Bring back the voice of a beloved actor who has passed away. Whatever the reason, Respeecher can ensure that your creative vision is achieved. |
| This is NOT Text-to-Speech | Our clients tell us that even the best text-to-speech solutions have a robotic, non-emotional delivery. They also struggle with unusual words, foreign languages, or nuances like humming and giggling. Our speech-to-speech technology delivers far superior results. |
| Safe and Secure | Working with leading Hollywood movie studios, game developers, and major multinational corporations, we know the importance of keeping sensitive data secure — and take that responsibility seriously. |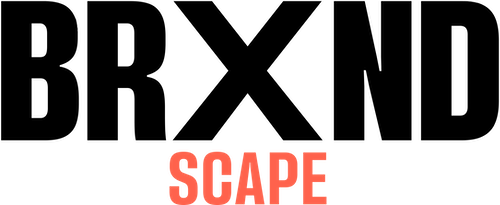 BrXndScape is a project of BrXnd.ai, an organization at the intersection of brands and AI.
BrXnd is an organization that sits at the intersection of brands and AI.
Subscribe
Social