The BrXnd Marketing X AI Conference is coming to SF this fall.
Get notified when tickets are available! →

A landscape of the world's best companies at the intersection of brands and AI.
In a Nutshell descriptions provided by
The Brandtech Group
.
kk
khroma
Khroma uses AI to learn which colors you like and creates limitless palettes for you to discover, search, and save. It has a personalized algorithm that can generate colors you like and block ones you don't, and can create infinite combos from thousands of popular human-made palettes. It also has a search function and allows you to save your favorite combos to a collection. Lastly, it has an Instagram page for inspiration.
khroma Features
All features are subject to change. Please check the khroma website for the most up-to-date information.

| Feature | Details |
| --- | --- |
| Personalized Algorithm | Choose a set of colors to train a neural network powered algorithm to generate colors you like and block ones you don't, right in your browser. |
| Creates Infinite Combos | Khroma has learned from thousands of the most popular human-made palettes accross the internet to produce great combos which you can view as typography, gradient, palette, or custom image. |
| Search Function | Khroma's search allows you to search and filter the generator by hue, tint, value, color, as well as hex and rgb values. |
| Save to Collection | Create an unlimited library of your favorite combos to reference later. Get color names, hexcodes, rgb values, CSS code, and WCAG accessibility rating of each pair. |
| Inspiration | Check out the Khroma instagram for inspiration curated by and featuring the work of Lucie Bajgart. |
khroma in a Nutshell
A platform that generates colorways with a personalised algorithm that allows for increased personalization based on personal color preferences.
| Pros | Cons |
| --- | --- |
| Takes into account user preferences by allowing them to select colors they like right off the bat. | Enterprise-level use cases are harder to imagine |
| More customizable to user's preferences than other similar platforms | |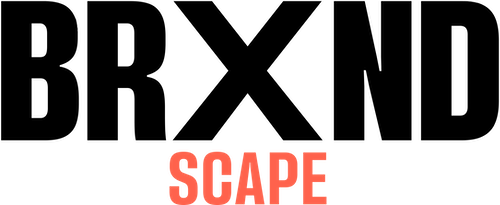 BrXndScape is a project of BrXnd.ai, an organization at the intersection of brands and AI.
BrXnd is an organization that sits at the intersection of brands and AI.
Subscribe
Social