The BrXnd Marketing X AI Conference is coming to SF this fall.
Get notified when tickets are available! →

A landscape of the world's best companies at the intersection of brands and AI.
In a Nutshell descriptions provided by
The Brandtech Group
.
JJ
Jenni
Jenni is a content generation tool with simple, scalable pricing, customizable word counts, citations, payment methods, and a free trial. It is designed to help users with essays, blog posts, and emails.
Jenni Features
All features are subject to change. Please check the Jenni website for the most up-to-date information.

| Feature | Details |
| --- | --- |
| Simple, Scalable Pricing | No credit card required, cancel anytime. Monthly and Annual plans available with savings of up to 20%. |
| Word Count | Choose from 3k, 6k, 12k, 24k, 48k, 96k words and only count words accepted from Jenni towards your word quota. |
| Citations | Jenni looks for the most relevant citations (essay writing) or outbound links (blog writing). All citations are linked in your document and can be edited at any time. |
| Payment Methods | Secure checkout supports all major credit cards. |
| Start Writing for Free | Try Jenni for free and see how it can help you with essays, blog posts, and emails. |
Jenni Pricing
Jenni is a content generation software that helps users supercharge their writing with the most advanced AI writing assistant. It offers two subscription plans: a monthly plan for $12/month and an annual plan for $9.6/month with a 20% discount. Both plans offer 6000 words, 3 essays, 2 blog posts, and 120 emails.
All prices are subject to change. Please check the pricing page for the most up-to-date information.

| Plan | Description | Key Features | Model | Price | Summary |
| --- | --- | --- | --- | --- | --- |
| Monthly | Simple, scalable pricing. No credit card required, cancel anytime. | 6000 words, 3 essays, 2 blog posts, 120 emails. | Subscription | $12 | Pay $12/month |
| Annually | Simple, scalable pricing. No credit card required, cancel anytime. | 6000 words, 3 essays, 2 blog posts, 120 emails. | Subscription | $9.6 | Pay $12/month and save 20% |
Jenni Example Output
Everything below was generated by the AI provided by Jenni.
Prompt: A blog post about the opportunities for brands in AI
The opportunities for brands in AI
As artificial intelligence (AI) continues to develop and proliferate, so too do the opportunities for brands. From enhancing customer experiences to automating business processes, AI has the potential to create significant value for businesses of all sizes. In this blog, we'll explore some of the ways that brands are leveraging AI to create value and competitive advantage.
Customer Engagement
It's no secret that personalization is a key component of successful customer engagement. Today's consumers expect their interactions with brands to be customized to their needs and preferences. AI offers several ways for brands to enhance customer engagement and increase conversion rates by customizing the customer experience. For example, AI technology can be used to identify buying patterns and predict customer behavior. This allows marketers to deliver targeted messages and offers that are more likely to resonate with customers and drive conversion. AI can also be used to personalize the customer experience with chatbots. Bots powered by natural language processing technology can interact with customers using natural language and respond to questions and provide recommendations on products based on a user's profile.
Business Process Automation
The growing adoption of machine learning has led to an explosion in the volume of data available for analysis. This has fueled growing demand for solutions that help businesses extract insights from their data to drive growth and profitability. With the implementation of AI-driven analytics platforms, organizations can automate processes and accelerate decision making in order to streamline operations and improve efficiency. For example, AI-based tools can be used to sift through large data sets and identify patterns or trends that can help identify new growth opportunities. Organizations can also use these tools to automate workflow tasks and improve operational efficiency.
Security & Compliance
Advancements in AI have also made it a powerful tool in the fight against cybercrime. As data breaches continue to rise, companies are seeking security solutions that can enable them to prevent attacks and minimize downtime. In recent years, AI-powered technologies have emerged as a popular choice among enterprises seeking to improve data security and reduce their risk of a data breach. Many of these solutions use advanced algorithms to monitor activity on the network and detect potential threats before they become a problem. They also offer another layer of security that helps to protect sensitive information from unauthorized access. As more and more businesses are deploying AI solutions to improve productivity and boost their bottom line, the need for skilled professionals has never been greater. Demand for AI professionals is expected to grow rapidly over the next few years. According to a recent study, the global demand for AI specialists is expected to rise by over 50% over the next six years.
Conclusion
Today's organizations are realizing the value that automation and machine learning have to offer and are putting these technologies to work to meet critical business challenges. With the help of artificial intelligence, they can unlock the valuable insights buried in their vast amount of data and deliver better outcomes for their customers and partners.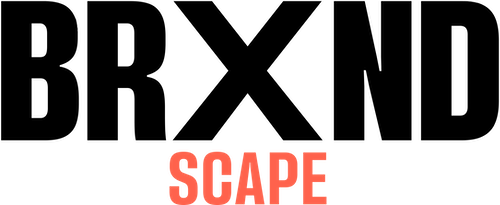 BrXndScape is a project of BrXnd.ai, an organization at the intersection of brands and AI.
BrXnd is an organization that sits at the intersection of brands and AI.
Subscribe
Social