The BrXnd Marketing X AI Conference is coming to NYC on 5/16.
Early Bird Tickets now on sale! →
HA
Hypotenuse AI
Hypotenuse AI is a content generation software that provides users with the ability to instantly generate full-length articles and marketing content from a few keywords. It features an AI article wizard, watermark-free AI images, bulk product descriptions, multi-language support, standard and priority support, high-resolution images, plagiarism checker, organization management and user roles, tailored copy, custom CSV product data import, Shopify integration, and a personal account manager.
Hypotenuse AI Features
All features are subject to change. Please check the Hypotenuse AI website for the most up-to-date information.

| Feature | Details |
| --- | --- |
| AI Article Wizard | Start-to-finish article writing wizard |
| Watermark-free AI Images | 200 watermark-free AI images (50 generates) with upgraded 1024px image resolution |
| Bulk Product Descriptions | Generate product descriptions in bulk |
| Multi-language Support | Generate content in 25+ languages |
| Standard Support | Standard support for one user |
| High-resolution Images | Unlimited watermark-free AI images with maximum 2048px resolution |
| Plagiarism Checker | 25 plagiarism checks |
| Priority Support | Priority email and chat support |
| Organization Management | Organization management and user roles for teams |
| Personal Account Manager | Personal account manager |
| Tailored Copy | Tailored copy from your brand context |
| Custom CSV Product Data Import | Import product data in custom CSV format |
| Shopify Integration | Integrate with Shopify for easy content generation |
Hypotenuse AI Pricing
Hypotenuse AI provides content generation services with AI-generated content. They offer three plans: Starter, Growth, and Enterprise. Starter provides access to AI article wizard, copy templates, and standard image resolution for $24/month billed annually. Growth provides unlimited high-resolution images and advanced article writing features for $49/month billed annually. Enterprise is tailored to content teams with custom AI models, API access, and organization management for annual licence-based pricing. All plans include credits, image generation, copy formats and styles, tailored copy from brand context, and features such as custom CSV product data import, bulk copy generation, Shopify integration, and generate in 25+ languages.
All prices are subject to change. Please check the pricing page for the most up-to-date information.
Plan
Description
Key Features
Model
Price
Summary
Starter
Access to AI article wizard, all copy templates + standard image resolution
Start-to-finish article writing wizard, 200 watermark-free AI images (50 generates), Upgraded 1024px image resolution, Bulk product descriptions, 25+ languages, Standard support, 1 user, Credits roll over from month to month
Subscription
$24
$24/month billed annually
Growth
Everything in Starter + unlimited high-resolution images and advanced article writing features.
Unlimited watermark-free AI images, Maximum 2048px image resolution, 25 plagiarism checks, Priority email and chat support, 1 user, Credits roll over from month to month
Volume
$49

(Per 350 units)

$49/month billed annually
Enterprise
For content teams looking for personalized, on-brand storytelling.
Custom AI model tailored to your brand voice, API access, Organization management and user roles for teams, Personal account manager
Licence-based
Annual licence-based pricing, including overage buffers
Hypotenuse AI Example Output
Everything below was generated by the AI provided by Hypotenuse AI.
Prompt: A blog post about the opportunities for brands in AI
Introduction
There have been a lot of conversations around AI lately. It's the technology powering everything from personalized ads to product recommendations, and companies are keen to get in on the action. And while it's tempting to jump straight into implementing AI, there are a few things brand owners need to consider first. As you explore your options, you'll want to ensure you understand the basics of AI and its potential for revolutionizing the customer experience. After all, this technology has the power to revolutionize how brands interact with customers, increase efficiency and engagement, and gain a competitive edge in an ever-evolving market. This article is designed to trace back the fundamentals of AI, reveal what it can do for your business and discuss how to move quickly but also wisely on your journey with this technology. I'm here to provide guidance, direction and questions that will help unlock AI's potential for your brand. Let's get started!
What Is AI and How Does It Involve Brands?
When it comes to unlocking the potential of AI for your brand, it's important to understand what AI is and how you can use it. AI stands for Artificial Intelligence, a computer science that enables computers to perform tasks that require human intelligence. To put it simply, AI instructs computers how to think and act like humans. In terms of brand value and marketing opportunities, this means that with AI you can automate customer service functions and develop better marketing strategies. Coupled with big data analysis, AI can give brands insight into customer preferences and behaviors. For example, a brand could leverage AI technologies such as natural language processing or machine learning to understand customers' purchasing decisions or offer personalized product recommendations to shoppers. This would create a more personalized customer experience and enhance the customer's journey with your brand. Ultimately, AI provides brands with an opportunity to optimize marketing efforts while reducing customer service costs, improving ROI and driving growth in sales.
Advantages of AI for Brands
For brands, artificial intelligence (AI) offers interesting new possibilities. It takes the guesswork out of marketing, tracks customer data and influence in real-time, offers influencer recommendations based on the target audience, and even powers automated customer service agents. There are a number of advantages of using AI in marketing and customer service:
More comprehensive analytics: AI-powered analytics allow you to automatically track customer behavior, preferences and engagement. This gives you an accurate picture of what your customers are looking for and how to best serve them.
Better insights: With AI, you can quickly unearth data-driven insights into customer behavior and trends that can inform more effective strategies.
Automation: With AI technologies such as natural language processing (NLP) and machine learning (ML), you can automate repetitive tasks like responding to inquiries or sifting through customer feedback. This frees up your team's time to focus on more strategic projects. In short, AI is a powerful tool that can help brands understand their customers better than ever before—it just takes a bit of digging to find the right solutions for your business.
Challenges for Brands When Using AI
When it comes to using AI for brands, there are a few considerations and challenges that need to be taken into account. Let's take a look at some of them below:
Technology
The first challenge comes in the form of technology. AI is an incredibly complex system, and in order to create successful AI applications, you need to have the right tech stack in place. That means understanding the variety of data sets that you need, how they should be structured, as well as understanding how your chosen technology provider works.
Data Quality
Another challenge that comes with using AI is data quality. It's important that you have clean data in order to leverage your AI applications properly. This means taking a deep dive into the source of your data and ensuring that it's accurate and up-to-date. It also means constantly evaluating and re-evaluating the accuracy of your data to ensure consistency over time.
Cost
Finally, there is the cost associated with using AI for your brand. While it's true that investing in AI can bring about tremendous opportunities for growth, it does come with certain costs — from software licenses and training costs, to salaries for staff members who will be responsible for operations or managing this type of technology. These costs need to be assessed against potential returns before making any decisions on whether or not to invest in AI technology.
Examples of Successful AI Applications in Brands
Have you seen any brands already taking advantage of AI? You bet. In fact, there are loads of stories around successful AI applications. Here are a few examples that illustrate how AI can help brands unlock their potential:
Retail and e-commerce
At its core, retail is all about delivering the right product, at the right time, to the right customer. We've already seen AI powering personalization in retail: from Amazon's product recommendations to personalized emails from online retailers like Calvin Klein or Macy's.
Health care
Health care is another big industry where AI is making a huge difference, one example being MDClone -- an AI-driven platform built on millions of real medical records that helps healthcare professionals make more informed decisions and better predictions in real-time.
Travel and hospitality
AI technology is being applied everywhere in the travel space. Airlines like KLM Royal Dutch Airlines use IBM Watson to answer customer queries with more accuracy than humans (in six languages!). Even chatbots are used by some airlines to help customers enhance their travel journey; they provide live assistance with flight times and airport services, plus information about delays and cancelations.
Actionable Tips for Applying AI to Your Brand
It's time to put all this talk about AI to the test and see what it can do for you. Here are some actionable tips that you can use to start getting your brand up and running with AI:
Invest in data
Data is the key to unlocking the potential of AI, so make sure you prioritize investing in data sets. Doing so allows you to get a better understanding of customer trends and behaviors, which in turn helps you refine your strategies and execute them more efficiently.
Customize customer experiences
One of the main ways for brands to leverage AI is to customize customer experiences. With AI, brands are able to build predictive models that better target customers with product offerings and services that fit their needs. This leads to a deeper level of engagement with your customers, which can lead to higher retention rates and improved brand loyalty.
Automate processes
Continuous improvement should always be part of your strategy, and AI provides an ideal way for brands to start automating certain tasks. By streamlining processes like order fulfillment and customer service, you can free up resources that can then be devoted towards innovation.
Create new products/services
Finally, use AI technology as a way of creating or building off existing products/services that differentiate your brand from competitors. For instance, if you're a retail clothing store, use machine learning algorithms to design custom apparel tailored specifically towards individual customers. The possibilities are endless when it comes to using AI for product development!
Questions to Consider When Using AI for Your Brand
Whether you're just starting to explore AI solutions or already have one in place, there are a few important questions you need to ask yourself before using AI. Doing your due diligence now can save you from costly mistakes down the road.
Does the AI system align with your brand values?
Your customers should feel that their values are reflected in your AI solutions. Make sure that any AI system you use fits in with your brand voice and tone, as well as other commitments your brand has made, such as being environmentally conscious or ethically sourcing materials.
What data will you be using?
It's important to be sure that any data used is collected, stored and managed in accordance with any applicable laws or regulations. Depending on the industry, the relevant authorities can vary by country, so it pays to do some research first.
How accurate is the AI system?
It's also essential that any decisions made by the system are reliable and accurate enough for businesses to trust them. Consider performing benchmark tests and consulting with experts who can help ensure that any data being used is up-to-date, valid and free of bias. Finally, don't forget to monitor how effective the AI system is over time—it should be constantly reviewed and updated if necessary to ensure it continues to meet your needs as a business.
Conclusion
Brands in today's tech-driven world can no longer afford to ignore the opportunities presented by artificial intelligence. AI applications are becoming increasingly accessible and reliable, providing brands with deeper insights into customer behavior that can be used to develop innovative products and services. From leveraging AI to curate personalized content to using bots to offer around-the-clock customer service, AI can help brands unlock the full potential of their data in order to deliver meaningful experiences for customers. With the right AI tools in place, brands can make better use of their resources and create a strong competitive advantage in the marketplace. So, don't be left behind—get ready to start syncing up with AI today!
Do you work at Hypotenuse AI? Need this listing updated?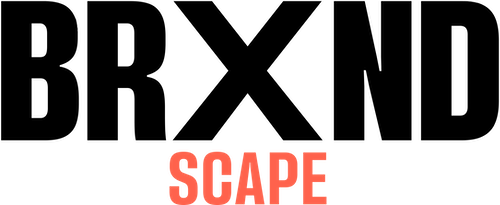 BrXndScape is a project of BrXnd.ai, an organization at the intersection of brands and AI.
BrXnd is an organization that sits at the intersection of brands and AI.
Subscribe
Social