The BrXnd Marketing X AI Conference is coming to SF this fall.
Get notified when tickets are available! →

A landscape of the world's best companies at the intersection of brands and AI.
In a Nutshell descriptions provided by
The Brandtech Group
.
GP
Generative AI Partners
Generative AI Partners helps businesses build solutions using powerful, cost effective generative AI technologies. Popular use cases include content automation, knowledge management and capture, workflow automation and augmentation, and data augmentation and generation.
Generative AI Partners Features
All features are subject to change. Please check the Generative AI Partners website for the most up-to-date information.

| Feature | Details |
| --- | --- |
| Content Automation | Low cost, infinite-scale content, improved engagement for under-addressed audiences, typical types of content include: Social Media, Blog, news copy including image and text |
| Knowledge Management & Capture | Instant and intelligent access to all the internal knowledge and communication happening every day within your organization without exposing information to those without proper authorization, increase efficiency by minimizing time spent documenting meetings and discussion, increase collaboration by keeping your organization informed without attending every meeting, common systems include: Confluence, JIRA, Office, Slack |
| Workflow Automation & Augmentation | Help to fully automate or provide assistance in time consuming and repeated tasks including sales and customer support e-mails, internal e-mails, document summarization and many more, high output from your sales and customer teams, increased engagement by enabling employees to focus on value added tasks |
| Data Augmentation & Generation | Improve messy and sparse data by using Generative AI to help fill the gaps, correct format or create multiple versions, improved completeness and results in analysis, creation of more expansive training data for models |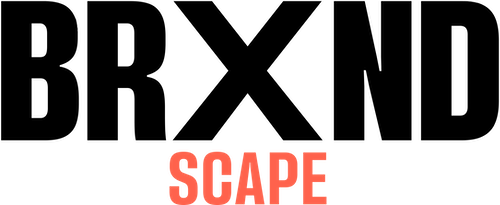 BrXndScape is a project of BrXnd.ai, an organization at the intersection of brands and AI.
BrXnd is an organization that sits at the intersection of brands and AI.
Subscribe
Social